An activity focused
on intellectual property
and high technologies

Founded in 2003 by experienced lawyers, Amar Goussu Staub is a professional, approachable and responsive law firm providing excellent value and support to its domestic and international clients, on intellectual property and new technologies laws. It has a renowned national and international patent, trademark, design, software and copyright practice. It advises its clients on the development and licensing of their intellectual property rights and negotiations of commercial contracts, and represents them in national and international litigations and arbitrations. Its clients are from the worlds of IT, telecoms, defense and security, automotive, health and luxury fashion. The firm boasts itself to work for clients of all size, large international groups and start ups.
NEWS
We are very pleased to announce that Amar Goussu Staub was highly praised by JUVE Patent in its ranking 2020 for the "Top patent litigation firms in France":
"This small IP boutique is well positioned in the Paris market and is best known in patent litigation for its notable clients from the telecoms sector. It also boasts a solid client base of French midsized companies. The team has gained visibility in patent litigation. The work of name partner Cyrille Amar in high-profile telecoms proceedings, e.g. on the side of ETSI in the pan-European dispute between TCL and Philips, drew the most attention in the market. He acted for LG in the dispute against Conversant Wireless and was to thank for the NPE's controversial SEPs being declared non-essential. Another major mobile telecoms provider, Ericsson, banked on his know-how in high-profile proceedings. Besides these, French clients from a range of industrial sectors, e.g. heating technology or medical devices, frequently call on the team for patent disputes. The firm also advises on licensing and FTO, as well as covering the IP side of deals."
Update on FRAND decisions before French courts:
In the case between TCL and Philips and in which ETSI was represented by our firm, a first decision was rendered on February 7, 2020. The pre-trial judge dismissed Philips' challenge and decided that the Paris Court had indeed jurisdiction to hear a request for the determination of FRAND licensing conditions.
The judge noted on this occasion, following our argument, that the link between the promisor (Philips), the promisee(ETSI) and the beneficiary (TCL) stemmed from ETSI's rules of procedure and was therefore contractual in nature.
A hearing on the merits will be held on June 2, 2020 during which the court will examine ETSI's request to be exonerated, in particular on the grounds that the stipulation for the benefit of a third party (stipulation pour autrui) excludes any implication of the promisee in the relationship between the promisor and the beneficiary once the beneficiary has accepted the promise.
Identity fraud against a commerce high school: trademarks are invalid. The firm assisted a Business School, in a case of fraudulent trademarks registration. The Lyon Civil Court declared the trademarks registered by the opposing party invalid, for fraudulent registration and for infringement of a domain name. The Court also condemned the opposing party for unfair competition, and ordered the transfer of the domain names, under penalty of a daily fine.
Original character of a knife handle model: The court cuts off the case as we pleaded! The firm intervened in a copyright infringement dispute, in defense of the interests of a French leader in cutlery and tableware. The Paris Civil Court held the original character of the knife handle model, which constitutes a work which can be protected on the basis of copyright, and condemned the opposing party for infringement. The Court also issued prohibition orders, under penalty of a daily fine.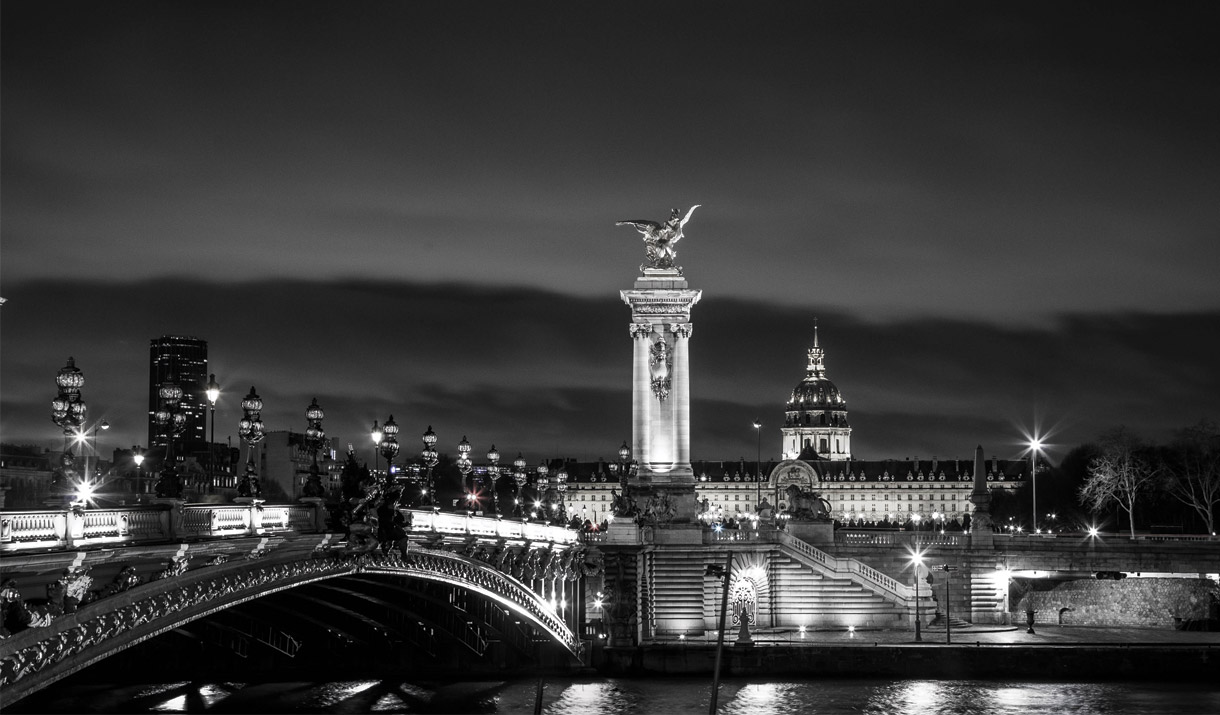 An activity covering
a broad spectrum
of activities

Telephony, telecommunications and mainstream electronics
FRAND licensing and litigation
IT and software industries
New services of information society (social media, connected devices, big data, electronic commerce)
Security, defence, communication systems
Industry (automotive, aeronautics, rail)
Luxury sector (fashion, Haute Couture, designer jewellery, clock making and watchmaking)
Pharmacy
Biotechnologies and pharmaceutical patents
THE TEAM
A close-knit, skilled and available team. Trained in the best French, English and American universities, the firm's lawyers have specifically trained in the laws of intellectual property and new technologies. The firm's partners have all practiced in major international firms before creating Amar Goussu Staub. All the lawyers of the firm have a considerable practice of international actions as well as relationships with international clients. They work and plead in English as well as in French.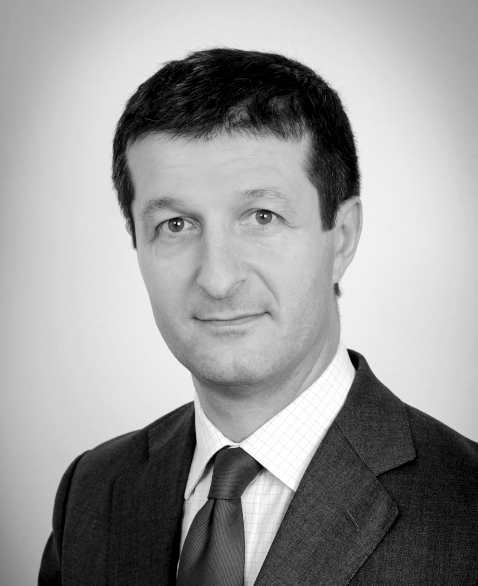 Cyrille Amar
Cyrille Amar practices law at the Paris Bar since 2000. Before that he spent nine years as in-house counsel in the Philips group where he was the General Counsel of the mobile telephony division. In 2003 he co-founded the firm that became in 2017 Amar Goussu Staub.
Cyrille has an extensive experience in intellectual property, with a particular focus on the telecommunication industry, and represents clients from all industrial property sectors.
Cyrille has an extensive practice of IP transactions, strategic IP advice and IP litigation before French and European courts. He acquired a broad experience of international arbitration in relation to patents, notably FRAND licenses. Cyrille also has an in-depth expertise of infringement, invalidity, and unfair competition actions as well as licensing, development, distribution and IT services agreements disputes.
Cyrille Amar graduated from Sciences Po Paris, ESSEC Business School and the Universities of Lyon, Exeter and Aix-en-Provence.
Contact: +33 1 55 35 05 35    cyrille.amar@amar.law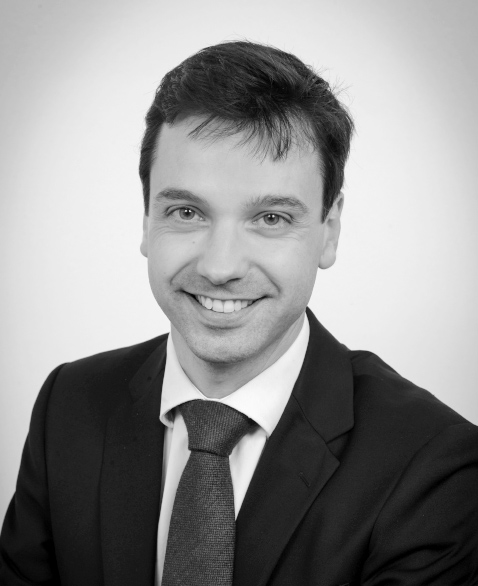 Antonin Staub
Antonin Staub practices law at the Paris Bar since 2003. Before joining Amar Goussu Staub in 2010 Antonin had been an associate in major international law firms.
Antonin has an extensive experience in the negotiation and monitoring of products and services sales agreements, notably for the IT and electronics industries.
Antonin also has a comprehensive practice of international commercial operations, joint-ventures and R&D consortiums notably between private and public stakeholders.
While many of his clients are IT, electronics, defense and security stakeholders, Antonin also advises clients in the optical, energy, transports, health, biotechnologies, and internet or reinsurance sectors. Antonin advises mostly on intellectual property law, obligations, IT law and personal data law.
Antonin Staub teaches at Université Paris 4 CELSA (École des Hautes Etudes en Sciences de l'Information et de la Communication) and is a member of the AFDIT (Association Française de Droit de l'Informatique et de la Télécommunication).
Contact: +33 1 55 35 05 35    antonin.staub@amar.law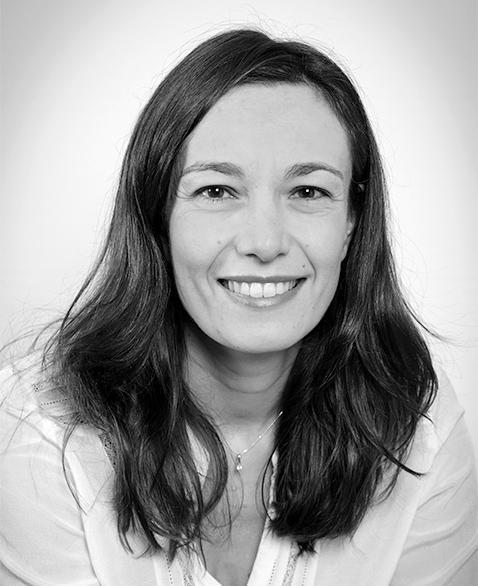 Anne-Lyne Roche
Anne-Lyne Roche practices law at the Paris Bar since 2005. She became a partner at Amar Goussu Staub in 2017 and is in charge of the Lyon office.
Anne-Lyne advises major French and international companies as well as artists and authors for the protection and defense of their rights, notably in the sectors of fashion, luxury, culture, consumer goods and IT.
Anne-Lyne has an extensive experience in strategic IP advice, IP negotiations, high-value commercial IP contracts, and IP litigation. Anne-Lyne has a particular focus on trademark, design, copyright, patent, unfair competition, domain names, internet, and personal data laws.
Anne-Lyne Roche graduated from University Paris XI (DESS Cultural Heritage 2003), University of Toulouse (DESS International law – International Business law, 2001) and University of Kent (LLM in European Union Law and Diploma in English law, 2000).
Contact: +33 1 55 35 05 35    anne-lyne.roche@amar.law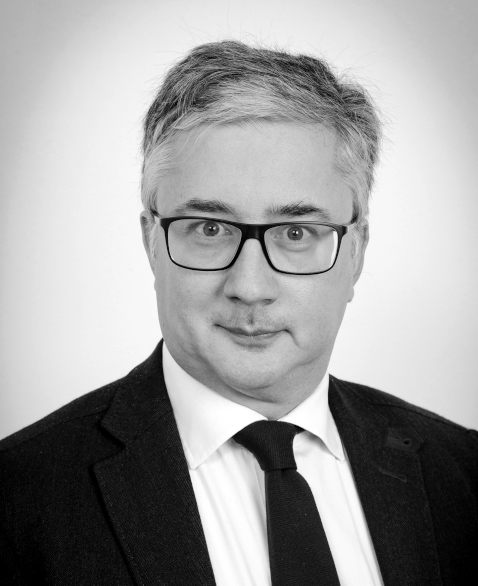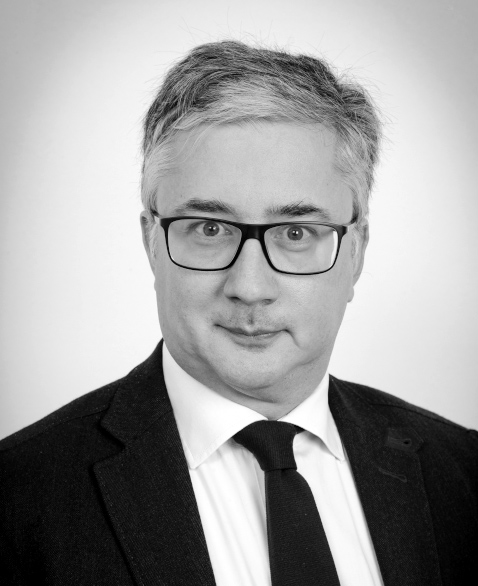 Grégoire Goussu
Grégoire Goussu practices law at the Paris Bar since 1993. Before joining Amar Goussu Staub in 2010, Grégoire had been a partner in major international law firms.
Grégoire has a particular focus on IP and unfair competition litigation. He also has extensive experience in the negotiation of commercial contracts.
Grégoire handles patent, trademark and design infringement actions as well as identity claims, and trade secrets actions. Grégoire also regularly advises on distribution law.
While many of his clients are automotive, electronics, energy, fashion, agribusiness, and toy industry stakeholders, Grégoire advises too clients in the pharmaceutical, health and biotechnologies sectors.
Grégoire Goussu graduated from Science Po Paris, HEC Paris and the Centre for International Intellectual Property Studies.
Contact: +33 1 55 35 05 35    gregoire.goussu@amar.law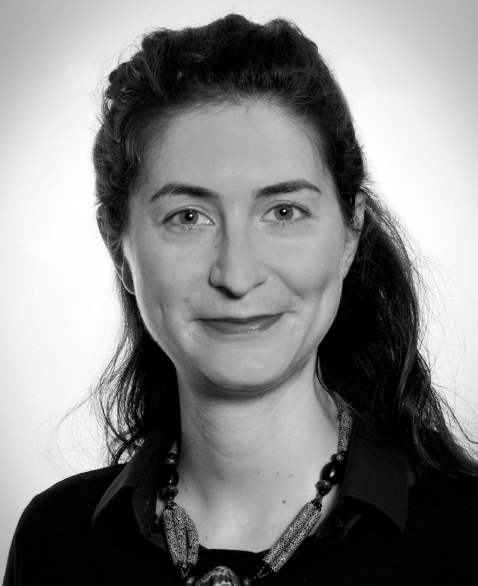 Louise Amar
Louise Amar joined Amar Goussu Staub in 2013 where she successfully launched the UPC Blog in 2013.
Louise became a junior lawyer at Amar Goussu Staub in 2016 after engaging in academic research at the University of Kent and Birckbek University of London, where she also taught different areas of law.
Louise works on issues related to patents declared essential to mobile telecommunication standards and FRAND licenses as well as commercial and IP contracts. Louise participates to actions before French courts as well as in cross-border projects and international arbitration. As the main contributor to the UPC Blog, Louise has acquired expert knowledge on the Unified Patent Court and the Unitary Patent.
Louise Amar completed her Legal Practice Course at BBP Holborn in 2015. Louise graduated from SOAS University of London with an LLM in Law Development and Governance (2010), and from the University of Kent in partnership with the University Paris I Panthéon Sorbonne with an LLB in English and French Law and a French License en Droit (2009).
Contact: +33 1 55 35 05 35    louise.amar@amar.law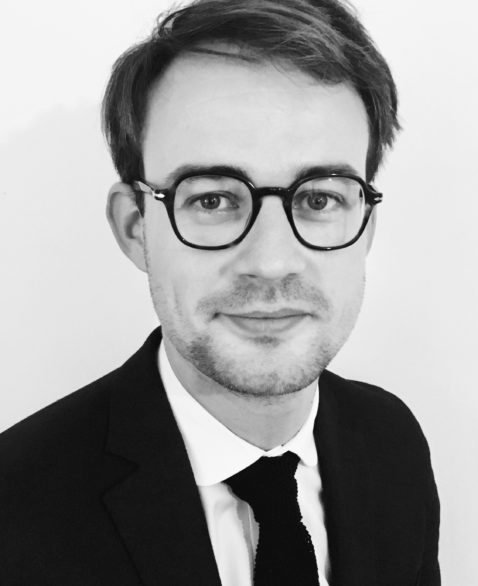 Pierre Nieuwyaer
Pierre Nieuwyaer practices law at the Paris Bar since 2014. Before joining Amar Goussu Staub in 2018, Pierre had been an associate in a boutique law firm specialized in intellectual property and information technology law as well as in a major French law firm.
Pierre is involved in all areas of expertise of the firm and has a particular focus on intellectual property law (patents, trademarks, copyright) and data protection law, in both contentious and non-contentious matters.
His practice also covers unfair competition cases.
Pierre graduated from University Jean Moulin – Lyon III (Master 2 Intellectual Property Law).
Contact: +33 1 55 35 05 35  pierre.nieuwyaer@amar.law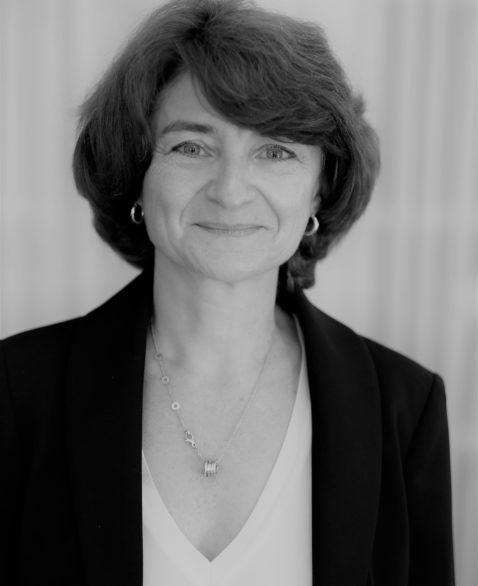 Florence Monteret-Amar
Florence Monteret-Amar has been a lawyer at the Paris Bar since 1996. She specializes in civil liability law, liability law for defective products, medical, pharmaceutical and veterinary law, insurance law, social security law ( ATMP – FIE), social protection law and bodily injury compensation law.
She has recognized expertise in asbestos litigation, and that of vaccination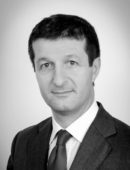 Cyrille Amar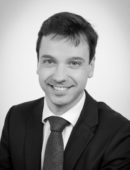 Antonin Staub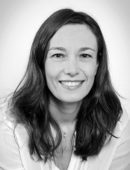 Anne-Lyne Roche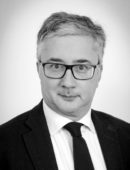 Grégoire Goussu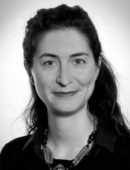 Louise Amar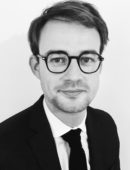 Pierre Nieuwyaer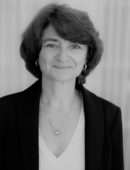 Florence Monteret-Amar
The UPCBlog
Amar Goussu Staub launched in 2013 a blog on the Unified Patent Court and the Unitary Patent. The "Unified Patent Court" is a specialized patent court with exclusive jurisdiction for European patents and European patents with unitary effect for the 25 participating member states. It is expected to become operational in 2017. The court's decisions will be simultaneously valid in all participating Member States, thus creating a uniform and secure patent environment. Paris will host the Court of First Instance seat for industrial operations, transports, textiles, paper, fixed constructions, physics and electricity. The UPC Blog analyzes and discusses the Unitary Patent and the Unified Patent Court and the consequences deriving from their application at National, European and International level.
Contact
Contact: Tel: 00 33 155.350 535 Fax: 00 33 155.350.536 contact@amar.law Paris offices:  149, Bd Malesherbes 75017 Paris. Metro: Malesherbes